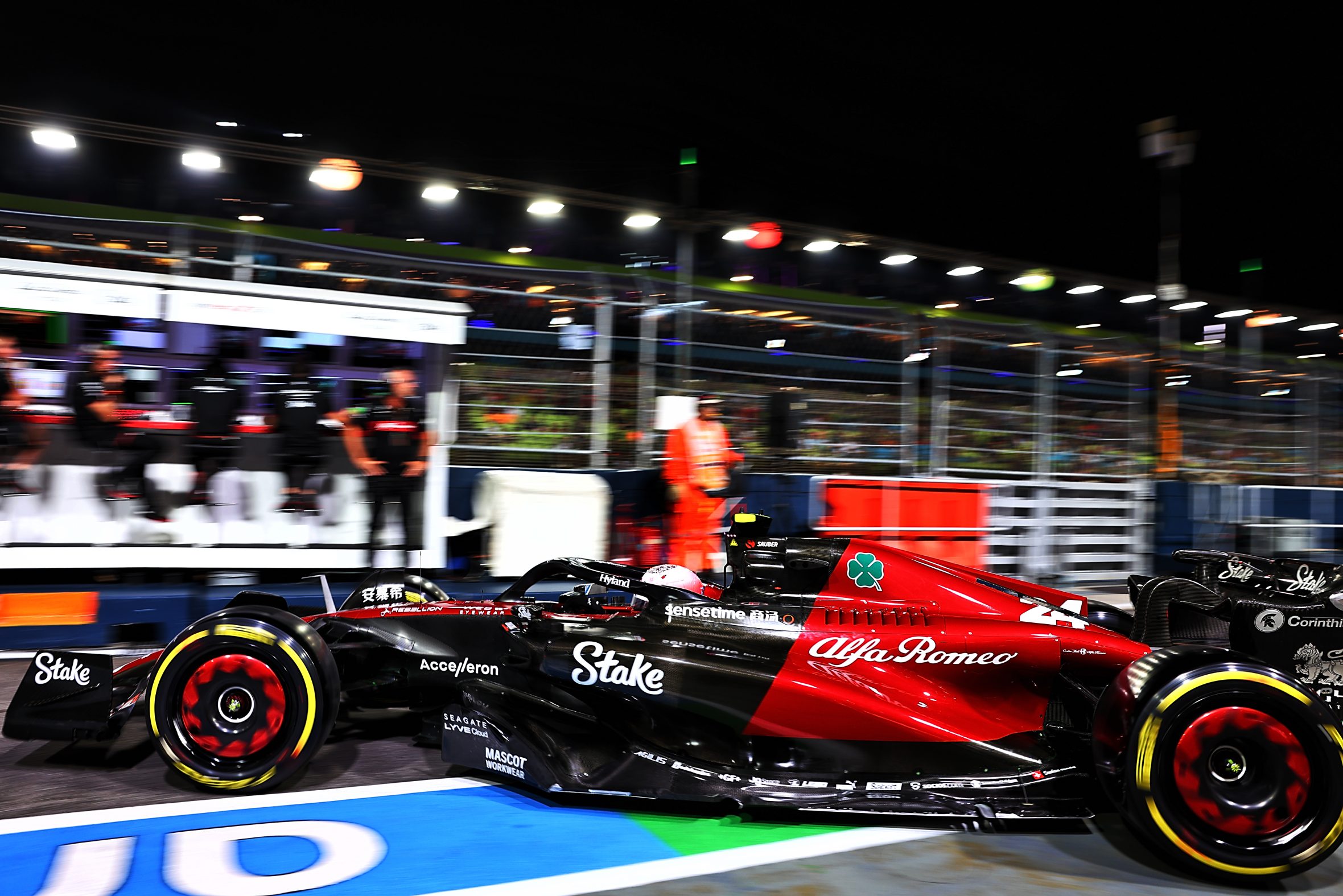 Alfa Romeo F1 Team Stake had a productive day of practice in the Singapore heat: in two busy sessions at the Marina Bay circuit, the team was able to begin evaluating the package of upgrades produced in Hinwil following the last race in Monza, as well as prepare for one of the toughest and most physical races of the season.
The first indications from the track are positive, but a further step forward will be required overnight in order to be competitive in tomorrow's qualifying session.
Valtteri Bottas (car number 77):
Alfa Romeo F1 Team Stake C43 (Chassis 02/Ferrari)
FP1: 14th / 1:34.802 (25 laps)
FP2: 10th / 1:33.105 (24 laps)
"Today has been a positive day overall: we got some positive feedback from the upgrades we have brought here in Singapore, which brought more load and stability to the rear end, and the feeling was good. Our pace seemed to be just about in the top ten, but we'll need to work on it tonight to find that extra bit to be up there tomorrow when it counts. Our target is to score again this weekend: I believe we have a chance to do it, if we get everything right: of course, on a track like this one, where overtaking is still difficult, qualifying in a favourable position will be crucial."
Zhou Guanyu (car number 24):
Alfa Romeo F1 Team Stake C43 (Chassis 03/Ferrari)
FP1: 18th / 1:35.456 (25 laps)
FP2: 17th / 1:33.575 (25 laps)
"It's been interesting to drive on the new layout: I quite like the changes they have made to the track, it's probably a bit less stressful and a bit more fun to drive. The modifications are giving some more chances to overtake, but it'll still be a challenge. Our day was quite smooth, as we were able to complete our programme: we didn't do any run on soft tyres in the morning, and only one run in the afternoon with a rather messy lap. I think we're closer than the times make it look, and with a good improvement tomorrow we can make up a few places. We need to finalise the details of our set-up, and prepare well for qualifying: finding the right space to prepare for our lap will be crucial, especially as the field will all bunch up in the final sector."